Back a couple of years ago when we started this blog, we reviewed the first book in the House of Night series, Marked. The review was mostly positive, praised the characters, and ultimately ended in a recommendation.

We deeply, sincerely apologize for that.

We could own up to the fact that we were young, dumb, naive reviewers who didn't yet understand what constituted a good book, and to whom the concept of things like "internalized misogyny" were foreign and unfamiliar, but well, we read Marked around the same time we read Evermore, a book so depressing and angsty that Zoey's chipper idiocy seemed like a welcome respite. So we're just going to blame that instead: from now on, Evermore shall be known as "the book that made House of Night seem better by comparison".

Ahahaha, no, but really, the point is that that was a huuuuuge error in judgement. We've spent the past few years using the blogosphere to form some semblance of critical standards and social cognizance, and these have allowed us to realize what any literate fourth-grader really should have: House of Night suuuuuuuuucks. It is straight up, unapologetic crap slapped together with a cover and called a "book". Not only is it crap, but it's exactly the kind of awful, hate-mongering, insipid crap that we've grown to despise. And we recommended it.



So, to atone for our sins, we've decided to re-read and review the entire House of Night series from the beginning – all nine books, both novellas, and five comics – so that we can take a look at and discuss exactly what makes them so awful.

We are reading and blogging these one at a time, but to cut down on the amount of repetition, we're going to use our first few posts to illustrate some of the overarching problems we remember having with the series, as exemplified in Marked. After that, we'll focus on the specific issues of each individual book – plot elements, characters, and whatnot – and hopefully have minimal reference back to the original issues.

Finger crossed this is the only time we'll have a three-part review and quotefest for one book xD

So if you're ready –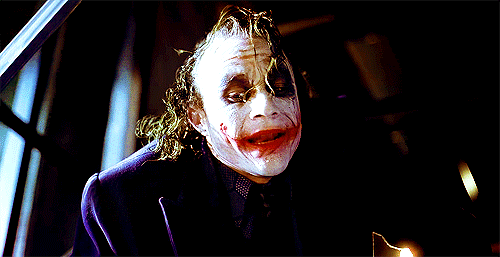 Like before, we're going to start the review off with our protagonist, Zoey Redbird, a character who possesses just the right balance of Divine Special and Unrepentant Asshole to make us want to constantly punch her right in the face. As obnoxious heroines go, Zoey blows every other irritating character we've ever read about out of the water like a fucking hurricane.

Allow us to rant elaborate: Zoey is a raging Mary Sue. Sure, lots of protagonists are, in some way or another, but Zoey ticks nearly every box on the Mary-Sue checklist, and then ramps it up to eleven. She's beautiful, "exotic", supposedly smart, virginal, doesn't drink, smoke, do drugs, or even *swear*, and is at fault for absolutely nothing. Anything bad going on in her life or around it is wholly because other people who are out to make her life miserable – her stepdad, the mean girl at school, etc. From the word "go", she is a super-speshul "vampyre" snowflake, in large part due to her Cherokee heritage, and she is literally the only vampyre in the history of FOREVER AND EVER to be as magically gifted as she is. Boys fall at her feet in waves, everyone important loves her, and the ones who don't are canonically evil.

Yet despite having these super-special magical powers, Zoey really doesn't bring a whole lot to the table. In practice, she's not particularly smart, insightful, charismatic, or physically adept, and as a heroine, her agency is almost nil. Zoey may be super special awesome, but she doesn't do a whole lot – bad things happen, eventually the fix magically presents itself, and Zoey somehow winds up being the hero.

This alone would be enough to make her an eye-rollingly annoying heroine, but as usual, Zoey turns it up to eleven by eschewing any semblance of a likable personality.

We don't even have to go past the first chapter before Zoey's showing us just how stuck up, snobby, and pettily judgmental she really is. In fact, it's probably her defining personality trait. You can't go two pages without Zoey spouting out some snide comment about a group or individual that she finds inferior to herself; one of the first things she says about anyone is that her best friend is shallow, dumb, and prone to "annoying K-babble". This is her best friend, okay, and yet both Zoey and the book waste no time in showing us how this is going to play: our heroine is better than everyone.

From there, nearly every character we meet is treated similarly. Here's a short list of the people Zoey encounters and/or mentions throughout the first chapter, and the impressions we're given of them:


Kay, her BFF – stupid, shallow, and – it's implied – promiscuous
Heath, Zoey's ex – a dumb, alcoholic pothead
Dustin and Drew, Heath's friends – closed-minded hillbilly rednecks
Zoey's mother – weak-willed and dependent on her husband
Zoey's step-father – a controlling religious zealot
Zoey's nameless older sister – a "slut" and "Barbie", whose supposed promiscuity Zoey uses against her mother in an argument
Kevin, Zoey's little brother – lovingly deemed a "troll"

Yeah. It's always a good sign when a book has to turn its supporting cast into cartoonishly awful caricatures of human beings to drum up a little sympathy and source of angst for its heroine. Zoey is probably supposed to look like a saint in comparison, but all we saw was a judgmental asshole who liked to talk a whole lot of shit. A whole lot of misogynistic shit, at that.

The misogyny is one of the most infuriating aspects of House of Night. These books take a laundry list of every awful, misogynistic idea that women have about each other, and gleefully perpetuate a world in which they are true.

A sampling of just a few of the lovely things we get to hear the girls say about other girls in Marked.


"No, Mother. The truth is that because of him you haven't paid any attention to your kids for three years. Did you know that your oldest daughter has turned into a sneaky, spoiled slut who's screwed half of the football team?"
Actually, instead of being afraid it was more like I was an observer, as if none of this could really touch me. (Kinda like those girls who have sex with everyone and think that they're not going to get pregnant or a really nasty STD that eats your brains and stuff. Well, we'll see in ten years, won't we?)
"The Dark Daughters," Stevie Rae said, and I noticed she automatically lowered her voice.

"Think of them like a sorority," Damien said.

"Of hags from hell," Erin said.

"Hey, y'all, I don't think we should prejudice Zoey against them. She might get along okay with them."

"Fuck that. They're hags from hell," Erin said.
I lined [my eyes] with a smoky black shadow that had little sparkly flecks of silver in it. Not heavily like those loser girls who think that plastering on black eyeliner makes them look cool. Yeah, right. They look like scary raccoons.
Her body was tiny, and the way she stood reminded me of those girls who obsessively take dance classes so that even when they're not in ballet they stand like they have something stuck way up their butts.
"Nice dress, Zoey. It looks just like mine. Oh, wait! It used to be mine." Aphrodite laughed a throaty, I'm-so-grown-up-and-you're-just-a-kid laugh. I really hate it when girls do that.
Lovely. Even when it's unnecessary, even when it's irrelevant, even, as in that second-to-last quote, when she's making an incidental observation about a professor, Zoey's default response is to slam other girls. These girls hurl sexist slurs at one another by the fistful, in nearly every line of dialogue referencing another female character. The hatred is palpable.

The worst part is, this is canon. This isn't about interrogating or subverting or disavowing this kind of internalized misogyny. No, Marked revels in it, it agrees with everything Zoey and her friends are saying, and goes to great lengths to prove them right. Any girl Zoey doesn't like? A "slut", "hag", "ho", "cow", or "bitch". Canon! The major antagonist of Marked is Queen Bee Aphrodite, and she and her band of followers are quickly relegated to the land of "gross/slutty/jealous evil bitches". The characters are barely developed beyond their "hagness", but why would they be? House of Night isn't about promoting empathy or understanding between girls/women – it's about stoking the flames of rivalry and jealousy, and demonizing characters who embody traits that the narrator – and presumably the reader – are supposed to hate.

All of this is, of course, closely tied to the book's portrayal of teenage sexuality. Granted, the series's attitude towards sexuality flails wildly back and forth depending on which book you're reading and who's doing the sexing – double standard, yo – but in Marked, at least, sexuality in the female characters is shamed, and is something only "bad" girls acknowledge. See: Kayla's "boob shirt", or Aphrodite's "skanky" dancing and "inappropriately sexual" laugh (lol wut?). Even Zoey chides herself for acting "like a slut" every time she has a sexual feeling/action. Oh, yeah, and she also spouts out shit like this:


Yes, I was aware of the whole oral sex thing. I doubt if there's a teenager alive in America today who isn't aware that most of the adult public think we're giving guys blow jobs like they used to give guys gum (or maybe more appropriately suckers). Okay, that's just bullshit, and it's always made me mad. Of course there are girls who think it's "cool" to give guys head. Uh, they're wrong. Those of us with functioning brains know that it is not cool to be used like that.
Right, of course, because only girls with malfunctioning brains (nice) give guys blowjobs! Women who might enjoy doing this for their partners? Don't exist – they're just being used, and they're too dumb to notice. So, not only are we sluts, but we're stupid, too.



This is the crux of why House of Night is exactly the kind of shit teenagers shouldn't be reading. It's literary junk food – no, worse, it's candy full of teeth-rotting acid. It offers nothing of substance and plenty of poisonous HORSESHIT that's awful for developing minds. House of Night legitimizes, and glorifies every nasty stereotype that people have about other people. We want to shout it from the rooftops – this is not okay. This is not how empathetic, decent human beings treat one another. Zoey and her friends are awful, awful role models and human beings – and not just to other women.

Join us tomorrow, when we continue the review by taking a look at Marked and incredibly sensitive handling of delicate social issues.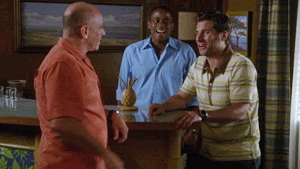 Hahahaha, we're just kidding, it fucks up so bad.